Certifications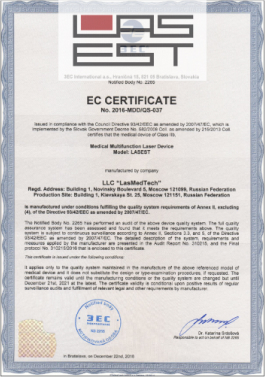 CE certificate
The company "LasMedTech" is the only Russian manufacturer of laser medical equipment with a complete set of modules for performing various types of laser procedures, which has a CE certificate and meets all standards of electromagnetic safety and electromagnetic compatibility in the highest classes.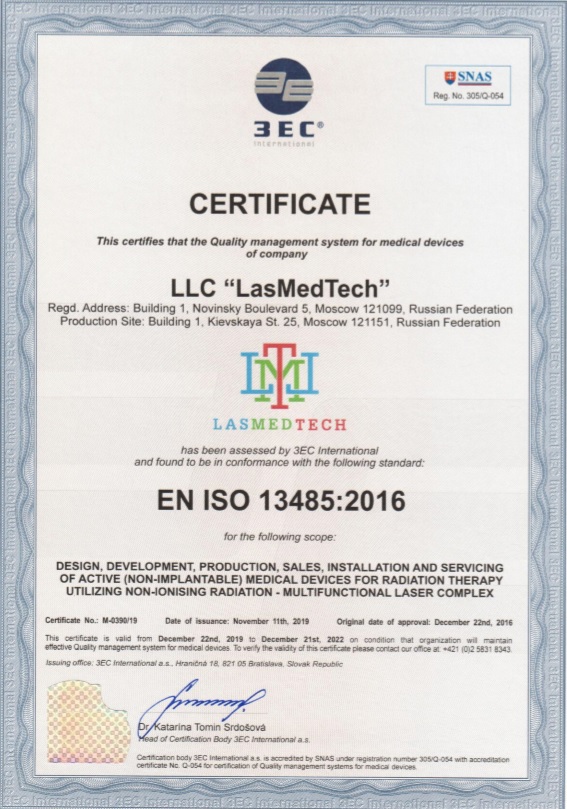 Certificate ISO 13485: 2016
The development and production of laser medical equipment of the company "LasMedTech" is certified according to the latest and most advanced standards. The production facilities of the company located in the FEZ "Technopolis Moscow" have the appropriate equipment and production cycles to produce laser medical products of the highest quality.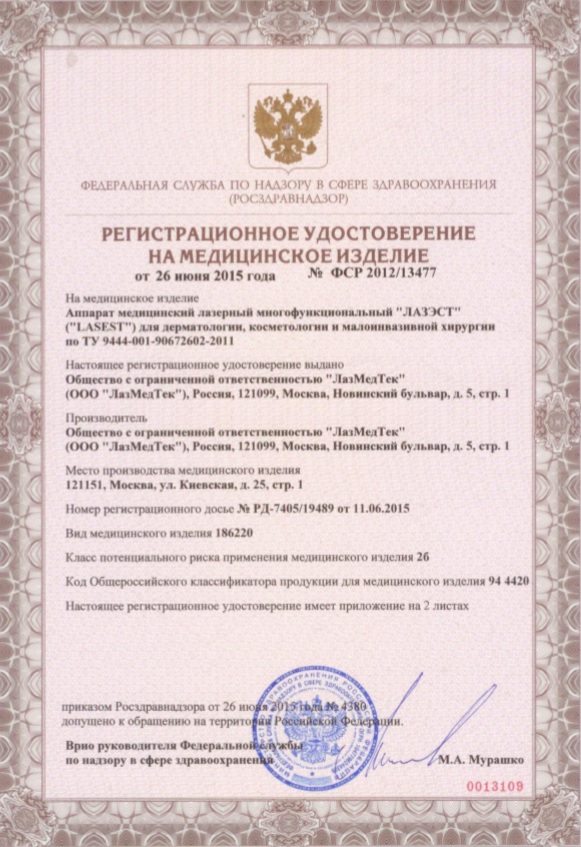 Registration certificate of the Russian Federation
By purchasing the proven, reliable and highly efficient medical laser equipment LASEST, you thus lay a solid foundation in the foundation of your clinic or medical center.